7 months 23 days...
Since yesterday we went to the small playground near our house, mami said "come let's all go to TTDI park".
Once we're there, my kor kor was busy playing with the slides and walking in the stream trying to catch some fish with Ning Cheh Cheh. So mami put me on the grass and she keep saying "Titi, look at mami!" But then I prefer to crawl and crawl until dadidi came and said "titi boy...titi boy....." and I smiled at him.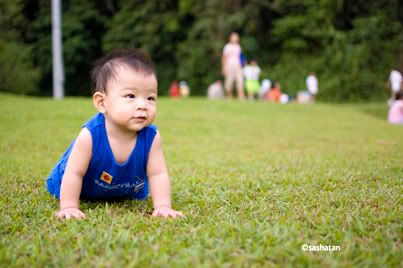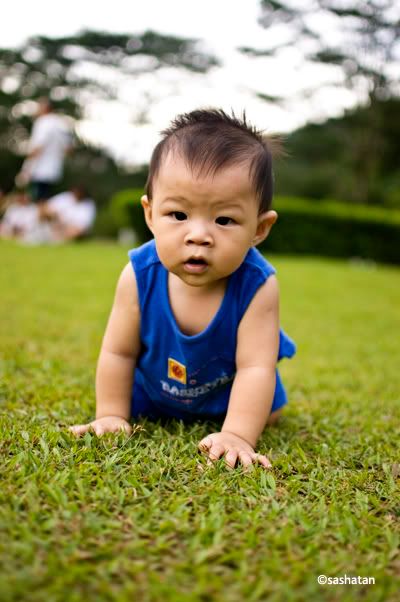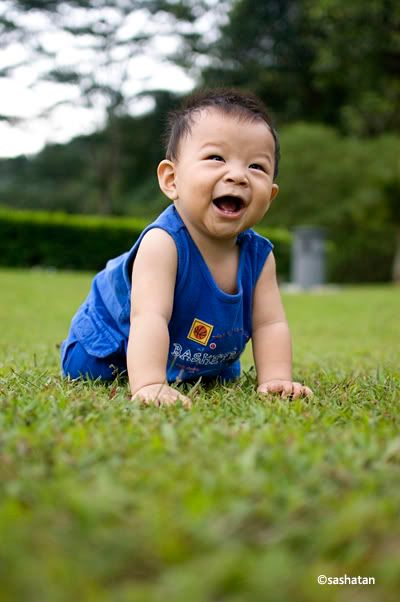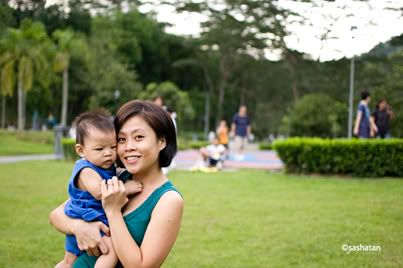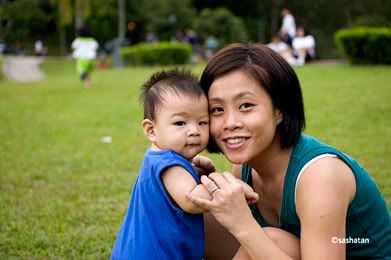 on and off I'll do this..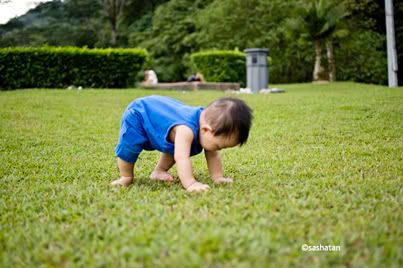 I'm trying to stand up but there's nothing for me to hold onto
And sometimes my kor kor will come and join me crawl on the floor like this..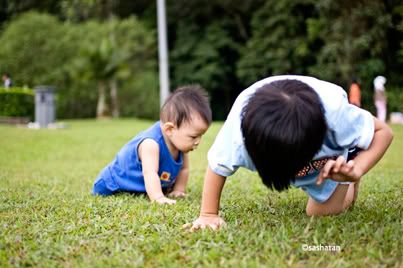 He's funny!
I love the park. I want to go again!