7 months 28 days...
Remember my pic in the tub last time?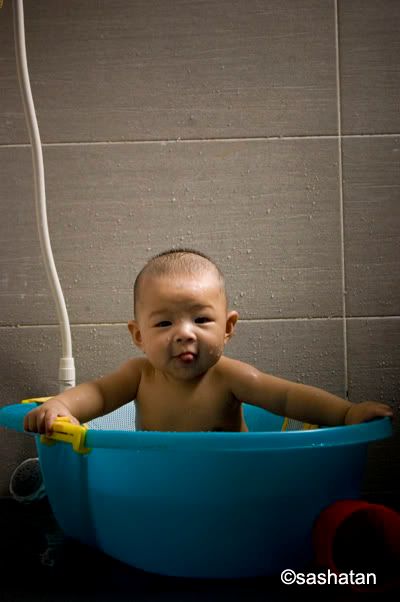 Pic taken when I was 4 months 25 days...
Now, i don't bath in that tub anymore. I got upgraded!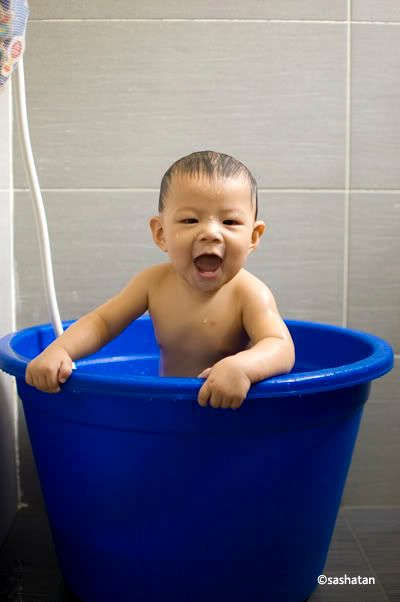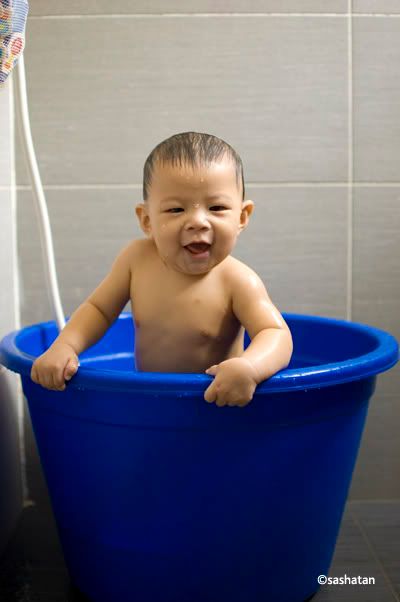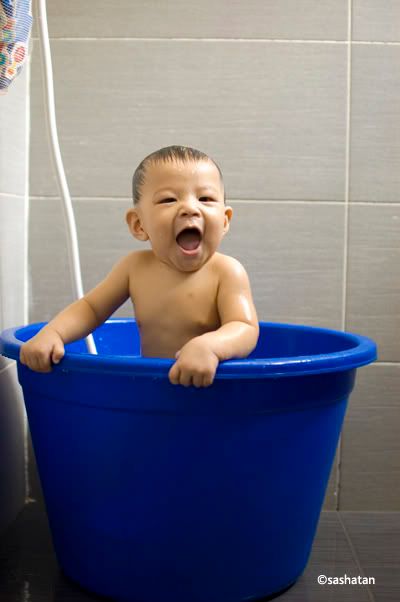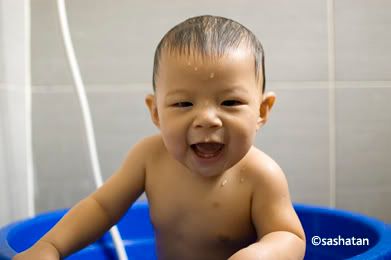 Can you see that I'm Super Happy when I bath?
Happy Mother's Day to all mommies out there!