3 days old.
While confinement lady was bathing me, mami snapped my pics...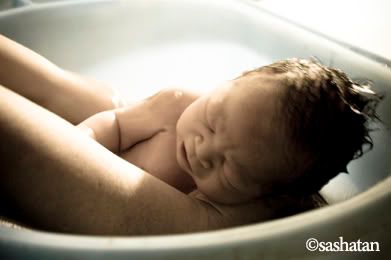 And then it's time for me to go for my sun bathing, cos I stil have a lil jaundice...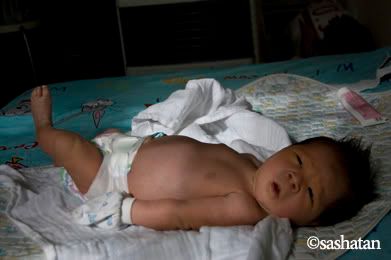 See how i lift my leg up? My mami told me my kor kor used to lift his leg like this too...
And then she took pics of my head..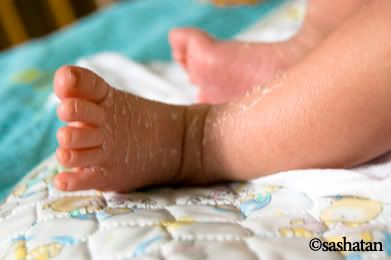 And my leg...
And this is how I like to look at people. Please excuse my mozzie bites.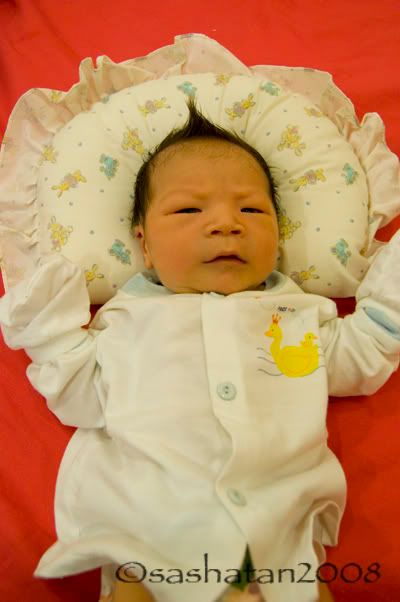 And also my mohawk hair. Mami said Kor Kor used to have mohawk too. Hmmmm
My mami said my leg is so tiny...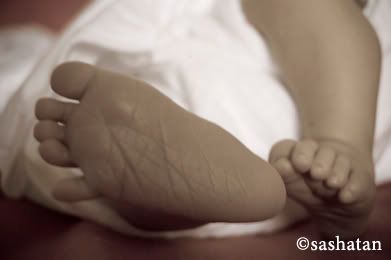 Of course mom, I'm only 3 days old!