6 days old
Weight: 3.28kg
Height: 48.8 cm
Head C: -
Jaundice Level 219
Doctor said that I need to under phototheraphy to bring the jaundice level down. So he asked mami to rent the machine home.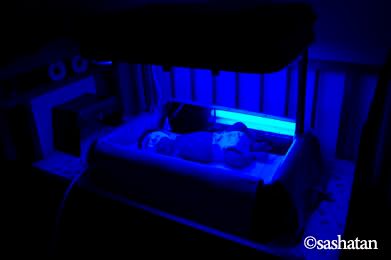 I'm so scared when they pu tthe mask on me. I'll cry and scream and sometimes I'm so scared until I shiver.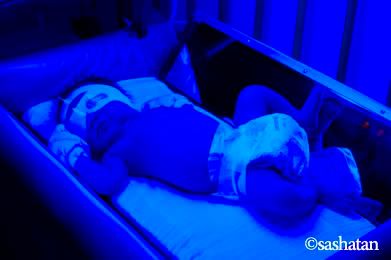 And when I sleep, I will wiggle left and right. And sometimes I will rest my leg at the bed sides.
~~~~~~~~~~~~~~~~~~~~~~~~~~~~~~~~~~
8 days old
Weight: 3.34kg
Height: 48.8 cm
Head C: -
Jaundice Level 130
Doctor said that my jaundice level went down. And mami should put me into the machine for one more day to bring it even lower. Then I'm a free guy!